This is the motif nr. 8. I began yesterday in this neacklace with a big kind of mother of pearls leaves in this beautiful color. This neacklace it's my own design. I don't know how I'm going to finish but I have fun with this tatting. I'm tatting in each corner of the neacklace with a ball and a shuttle in every each corner of the work.
Esté es el motivo nr. 8. He comenzado ayer esté collar con unas hojitas grandes de madre perla en esté hermoso color. Este collar es de mi propio diseño. No lo se como lo terminaré, pero es muy entretenido trabajarlo. Estoy anudando el encaje en cada esquina de el collar con una naveta y el ovillo en cada esquina de el trabajo.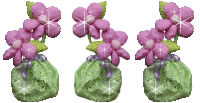 In the backside of the picture with this motiv nr. 8 in progress, you can see the TIAS day 5, today Monday.I have my TIAS in progress too. I hope to finish my neacklace until tomorrow to show it in this blog
.
En el fondo de está fotografía con el motivo nr.8 en progreso, se puede ver mi trabajo de el juego de TIAS dia 5 de hoy Lunes. Yo tambien tengo mi TIAS en progreso.
Espero terminar mi collar para mañana para mostrarlo en esté blog.